Welcome to the Research Group Social Geography!

The focus of our working group is on researching socio-spatial life-worlds in Africa, Latin-America and Europe in a comparative perspective.
Our thematic fields are:
Global Urban Society
Self-organisation in urban and peripheral settings
Renewable energy and development
Climate change and societal transition
Post-conflict geographies
Phenomenology of space
We follow multi-perspective and interdisciplinary approaches. Our research focus combines theoretical reflections with in depth empirical fieldwork. This perspective requires on the one hand profound knowledge of relevant social and spatial theories in current academic debates and on the other hand to be equipped with various qualitative and quantitative methodologies.
Member of: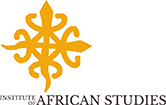 The IAS (Institute of African Studies) promotes and coordinates African studies in 12 subject groups distributed over the six faculties of the University of Bayreuth. This broad range of disciplines within African studies is unique in the German-speaking countries. … more
---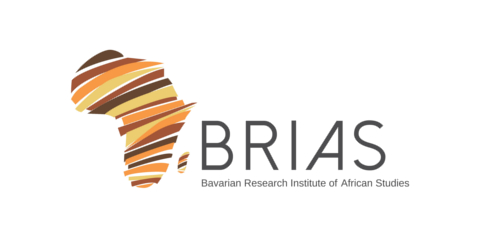 BRIAS (Bavarian Research Institute of African Studies). With the growing importance of the African continent it is increasingly important to sensitize society for African issues and raise awareness for the fact that it is necessary to meet African agents on equal terms. The foundation for this are the excellent and well-known Bavarian African Studies. To render the scientific expertise of the participating universities more visible at the key spots of politics and society the University of Bayreuth, the Technichal University of Ingolstadt, the University of Neu-Ulm and the University of Würzburg agreed upon a cooperation - the Bavarian Research Institute of African Studies, BRIAS. Through the combination and concentration of scientific as well as cultural and social activities and regularly delivered information it will be possible to bring regional, national and international decision maker to Bayreuth and support them at their domains.
---

The Forschungskolleg Franken of the Institute of Franconian Regional History starts in summer 2018 at Schloss Thurnau. It combines epoch-spanning research of various disciplines dealing with the diverse manifestations of structural change in Franconia. PhDs are supported by faculty members of the University of Bayreuth and Bamberg. The accompanying program for the participants offers subject-specific exchange as part of seminars, workshops and field trips. Moreover it offers mentoring for career orientation.
There's a focus on different norms and narratives of structural changes within the historical Franconia – a region especially shaped by diverse and dynamic processes on an economic, political or cultural level. The agent-centered perspective thus focuses on fundamental changes and their underlying constructions of place. …more
---

DjumbaiALA – América latina y África en Diálogo
Gestar relaciones y diálogos entre América Latina y África es nuestro objetivo principal y está representado en la palabra Djumbaiala:
Djumbai es un término del criollo de Guinea-Bissau que se refiere a un diálogo libre y abierto o al intercambio de ideas. En el contexto universitario se puede utilizar para referirse a un coloquio o a una entrevista narrativa. Ala es un acrónimo de América Latina y África que hace alegoría a la libertad de pensamiento y espiritual, así como a la posibilidad de traspasar fronteras y océanos.Investigadoras e investigadores de las ciencias sociales y de las humanidades, provenientes de diferentes instituciones a nivel internacional, decidieron dar vida a nuestra red de trabajo Djumbaiala. Para propiciar el intercambio y las relaciones en el Sur Global se incentiva la producción de investigaciones conjuntas y la apertura de lugares de encuentros – tanto virtuales como presenciales. En Djumbaiala trabajan inicialmente Universidad de Bayreuth en Alemania, Universidade Eduardo Mondlane en Mozambique, Universidade Federal da Bahia y Universidade Federal do Recôncavo da Bahia en Brasil, Universidad del Valle y Observatorio Distrital de Antidiscriminación Racial en Colombia. …más